What To Expect From Your First Dental Office Visit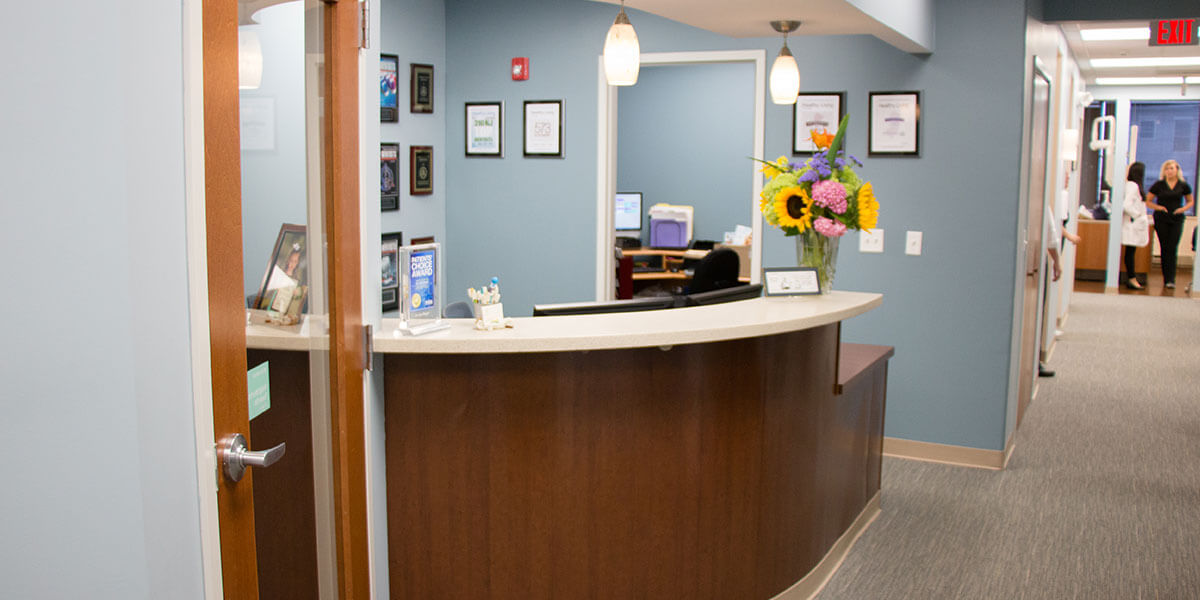 ---
Patient Forms
---
For many people, the first visit to a new dental office can be daunting, but when you know what to expect and have confidence in your new dentist, even a cleaning can be a phenomenal experience. Before you stop by Rangel Dental, check out these tips to help your visit run smoothly.
Preparing For Your First Dental Office Visit
Before you head in for your first appointment at Rangel Dental, you'll want to get a few things in order.
You'll want to arrive early on the day of your appointment, so you have plenty of time to fill out your initial paperwork. This paperwork, the beginning of your patient file, may include your dental history, any relevant medical history, personal contact information, and other details that help us get to know you and your dental needs so we can serve you better. For your convenience prior to your appointment, please click on this link to complete and submit the patient form(s) online before your visit.
Be sure to have your dental insurance card and ID handy.
Bring a list of medications (both prescription and over-the-counter), including names and dosages.
If you've been prescribed antibiotics to take before your appointment, please take them as directed — if you're not sure your procedure requires antibiotics beforehand, contact our office as soon as possible, and we will let you know.
What To Expect During Your First Visit
Your visit starts with a warm welcome from our friendly staff. They'll help you navigate your paperwork, answer questions about billing and insurance, and get you comfortable during your brief wait before your actual appointment.
Soon you'll be called back into a private room where you'll meet your dentist. The exam itself begins with a comprehensive oral evaluation so we can gauge your overall dental health, highlight any obvious issues, and address any specific concerns you may have. This evaluation may include:
A review of your files and previous dental work
X-rays (bitewing, panoramic, or both) to help detect tooth decay, bone loss, infection, bone abnormalities, impacted teeth, and gum diseases.
A detailed look at your mouth and teeth to pinpoint trouble spots that may indicate tooth decay or periodontal disease.
This is also a great time to ask questions or bring up any problems you've been having, such as toothaches, bleeding gums, or sensitivity while eating or drinking. You can also discuss cosmetic concerns; if you'd like to see if you're a candidate for braces or teeth whitening, for instance, your dentists may be able to determine eligibility on the spot.
Depending on the reason for your visit and the length of time since your last dental appointment, you may also have a dental cleaning. These routine cleanings, generally scheduled for every six months unless otherwise indicated by your specific needs, including plaque removal and tooth polishing, to help preserve your smile and encourage healthy teeth and gums.
Before you leave, your dentist will share a comprehensive treatment plan. This will allow you to understand the big picture regarding your dental health today, what your dentist recommends moving forward, and what you can expect from each suggested appointment, treatment, or procedure included in that plan.
Why Choose Rangel Dental
Our patient-centric practice focuses on meeting your needs with a thoughtful balance of compassionate care and skilled technique. It's our goal to make your comfortable, so you have a relaxing, reassuring visit. From our approachable office staff to our modern décor to our state-of-the-art equipment, we've thought of everything so you can have a wonderful experience from start to finish.
Perhaps most importantly, we believe in quality work delivered with the utmost transparency. We make great efforts to spell out fees and explain procedures, leaving plenty of room for your questions. That way, our patients are always in the loop and can approach their dental health with confidence.
Schedule Your First Appointment Today
Whether it's time for your regular cleaning, you suspect you have a cavity, or you're looking to overhaul your whole smile, the experts at Rangel Dental are here to help. Take time for your health and wellness, and give yourself the gift of a radiant smile. Contact us today to make your appointment, and ask us about our whitening and other cosmetic dental options, too. We can't wait to help you achieve your dental goals so you have the confidence you crave and a smile you can't wait to show the world.