Invisalign® And SureSmile®Clear Aligners
---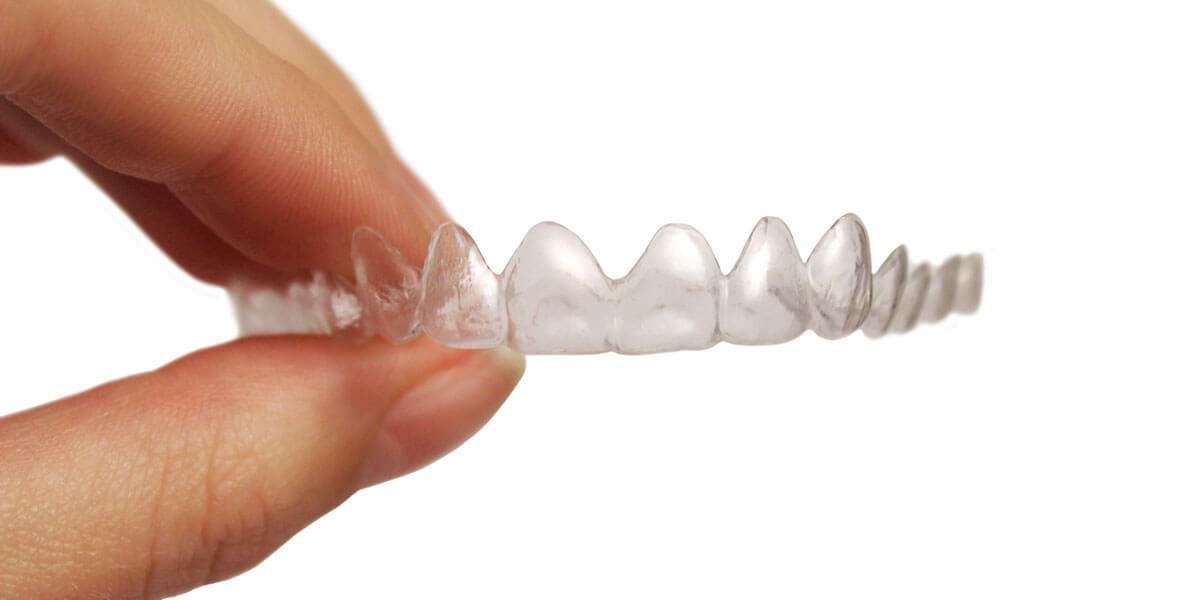 ---
At Rangel Dental, we offer a wide range of family dentistry services to help our patients smile with confidence. Our dentists are dedicated to providing quality care and educating patients on the best way to care for and protect their teeth. A beautiful, healthy smile can enhance your overall well-being and your oral health. Clear dental aligners not only help straighten teeth but they can also correct issues that affect the function and health of your teeth and jaw.
---
Orthodontic Treatment With Invisalign® At Your Family Dentist
---
The Invisalign® system helps straighten teeth and correct dental issues using clear, custom-made aligners made of smooth, comfortable, BPA-free plastic. The gentle force of these aligners gradually shifts teeth until desired results are achieved. In addition to giving you a straighter smile, orthodontic treatment with Invisalign® can help correct:
Gaps between teeth
Crooked teeth
Crowded teeth
Underbite
Overbite
Crossbite
Unlike traditional braces, the Invisalign® system doesn't involve wires and brackets that can poke the inside of your mouth and require frequent adjustments from an orthodontist. Our family dentists take accurate 3D digital impressions of your teeth and mouth using technology that allows you to see how treatment will progress and how your new smile will look. To begin treatment, you'll receive several sets of clear dental aligners. You'll wear one set for two weeks, and then move on to the next set until treatment is completed. Every six weeks or so, you'll come into the office so we can check your progress and give you a new sets of aligners. Typically, treatment takes about 12 months, but may be shorter or longer depending on your specific needs.
---
Benefits Of Invisalign®
---
One of the major advantages of Invisalign® is that it helps you attain a great smile with minimal interference in your daily life. Aligners are made of clear plastic that's virtually invisible, so most people won't even know you're straightening your teeth. Because these dental aligners are removable, they're super easy to clean and reduce the risk of tooth decay that can happen with traditional braces.  You won't have to deal with dietary restrictions and can also remove them for special events or photographs. The aligners are custom-made to fit precisely over your teeth and are shaped for optimal comfort and efficacy.
---
Invisalign® Teen Vs. Traditional Invisalign®
---
---
At Rangel Dental, we offer the traditional Invisalign® system and an Invisalign® Teen for our younger patients. Invisalign® Teen provides extra space for growing teeth and is specially designed to allow new molars to come into their proper position, which can prevent alignment issues with new teeth. Traditional Invisalign® is designed for adult patients who want to achieve a straighter smile and proper tooth alignment.
At your initial consultation, your family dentist does a thorough examination of your mouth and teeth. We'll also take digital X-rays and photos. She'll address any other dental issues you may have and create a personalized treatment plan that meets your specific needs and goals.
SureSmile® Clear Dental Aligners
SureSmile® is another advanced clear aligner system that provides beautiful, effective results. It usually involves the use of the SureSmile® VPro™ High-Frequency Vibration Device, which can shorten the length of treatment time.
Using the VPro™ for just five minutes a day can:
Accelerate tooth movement that may reduce the length of treatment time by 50%
Minimize discomfort
Improve aligner fit
Improve aligner tracking
Require fewer office visits
Increase bone density at retention stage
SureSmile ® Retainers and Whitening Kits are available to help you maintain your stunning new smile after treatment with clear aligners is completed.
Contact Us To Learn More About Invisalign® and SureSmile®
---
At Rangel Dental, our team is proud to provide gentle dental care for patients of all ages. If you're interested in achieving a more attractive, confident smile, contact us online or call 973-292-0001 to schedule an appointment. Our family dentists in Morristown serve patients throughout Morris County, New Jersey.
---

---

---