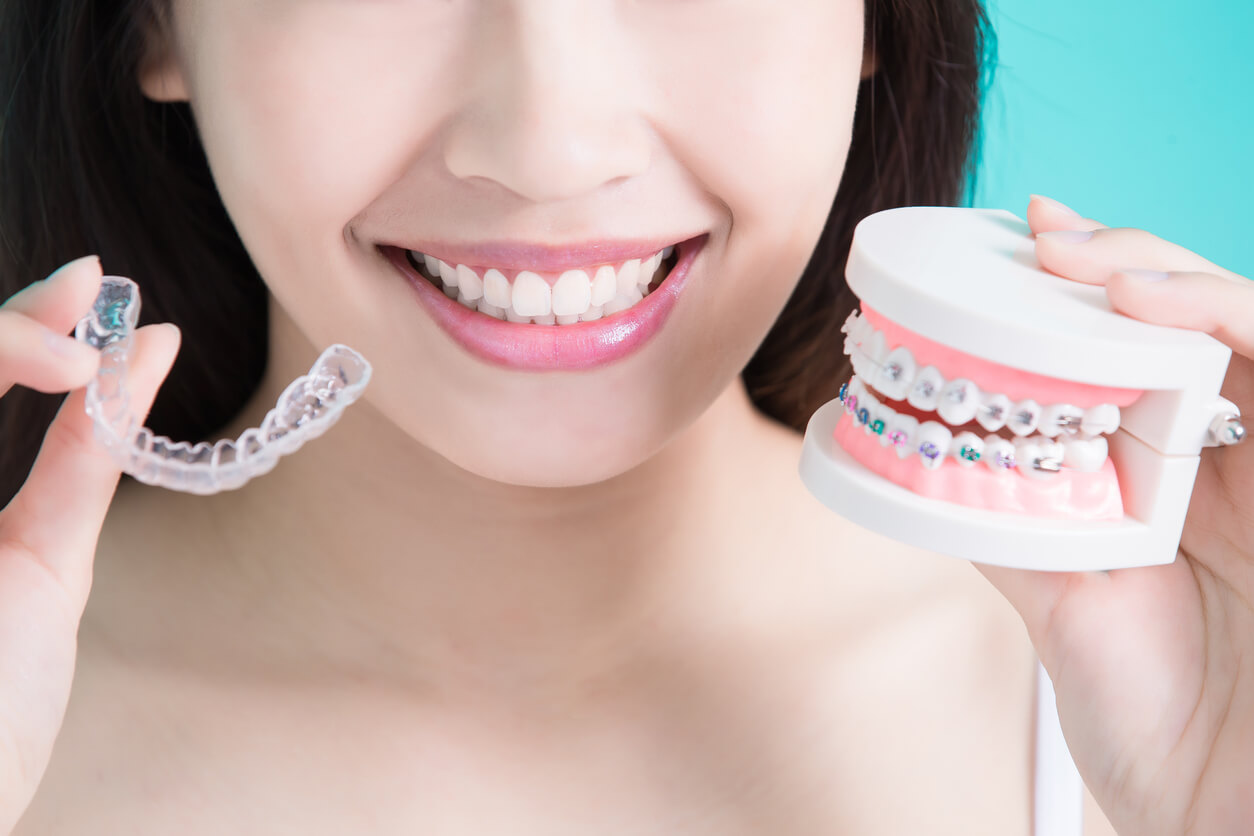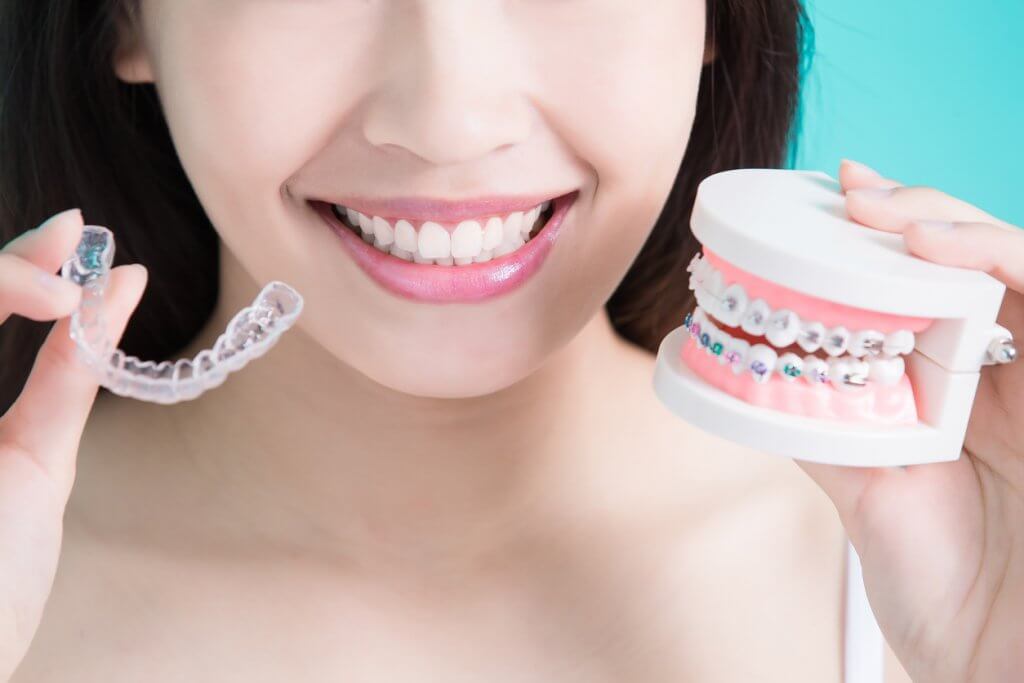 Both Invisalign® and traditional braces can transform your smile and improve your oral health, and each type of orthodontic treatment offers certain benefits and drawbacks. At Rangel Dental, our team provides quality dental care that's tailored to meet your specific needs. We help you understand the benefits of Invisalign® vs. braces so you can make informed choices about your care.
Comfort
Traditional braces are equipped with brackets and wires, which can rub and poke the inside of your cheeks and lips. Braces need to be tightened every so often and use tension to shift teeth, which can cause discomfort for a few days afterward. With Invisalign®, you use a series of clear aligners made of clear, BPA-free plastic that fits snugly over your teeth – no wires or brackets necessary. Each aligner is trimmed to your gum line for optimal comfort and appearance. The gentle force of the aligners moves your teeth into position over time.
Convenience
Invisalign® can be easily removed for eating, drinking, taking photos, and special occasions. This means you can continue your normal brushing and flossing routine. It's more challenging to keep your teeth clean with braces, as food can get stuck in wires and brackets.
Because Invisalign® can be removed when you eat, you don't have to deal with any dietary restrictions like you would with traditional braces. One drawback of Invisalign vs. braces is that although removing them is convenient, it also makes it easier to misplace them. In addition, it's important to remain compliant with your dentist's instructions and wear your clear aligners 20 -22 hours a day.
Appearance
There's really no way to hide traditional braces. Invisalign® is made of thin, clear BPA-free plastic that's practically invisible. They're so discreet that most people won't even notice you're wearing them. This makes it easy to get the beautiful smile you've always wanted without noticeable wires and brackets on your teeth.
Effectiveness
Invisalign® is made with advanced SmartTrack® material, which offers predictable, controlled tooth movement. Although patients with complex orthodontic issues may need traditional braces, Invisalign® is a viable option for many adults and teenagers who want to enhance their smiles and improve their bite. If you suffer from bruxism (teeth clenching and grinding), your aligners can even protect your teeth from wearing and cracking.
If you wear your aligners 20-22 hours per day, you'll notice the changes in your smile as your treatment progresses. Invisalign® also features blue compliance indicator dots that help you stay on track. Although the average case takes about 12 months, each person is different. Another great thing about Invisalign vs. braces is that their advanced 3D imaging software allows you to see what your results will look like and give you an estimate how long your case will take.
Fewer Dental Visits
When you have traditional metal braces, you have to see your orthodontist about once a month to have them adjusted and tightened. If a wire breaks or a bracket comes off, you must go into the office to have it repaired, which can be inconvenient if you have a busy work or school schedule.
With Invisalign®, you'll go home with a few sets of aligners each time you visit your dentist. All you have to do is start using the next set every two weeks to gradually shift your teeth. It's very rare for these durable clear aligners to become damaged, so you won't need to visit your dentist for repairs. You'll only need to follow up with your dentist about every six weeks so they can check your progress and give you new sets of aligners. These appointments are quick and usually, no adjustments are necessary.
Orthodontic Treatment Options With SureSmile®
Similar to Invisalign®, SureSmile® is another convenient clear aligner system that provides attractive, lasting results. Your dentist may recommend that you use the SureSmile® VPro™ High Frequency Vibration Device as well. You only need to use this state-of-the-art orthodontic appliance five minutes a day with your SureSmile® aligners.
Potential benefits of the VPro™ include:
Accelerated tooth movement that may speed treatment time by up to 50%
Reduced discomfort
Improved aligner fit
Fewer office visits
Improved aligner tracking
Increased bone density at the retention stage
After treatment is completed, SureSmile® Retainers and Whitening Kits help maintain your beautiful new smile.
Contact Us To Learn More
At Rangel Dental, we are committed to serving your needs in a welcoming, comfortable environment, and we're happy to answer any questions you may have about the benefits of Invisalign® or SureSmile® vs. braces. To schedule a consultation or learn about the other dental services we offer, contact us online or call 973-292-0001. We serve patients in Morristown and throughout Morris County, NJ.