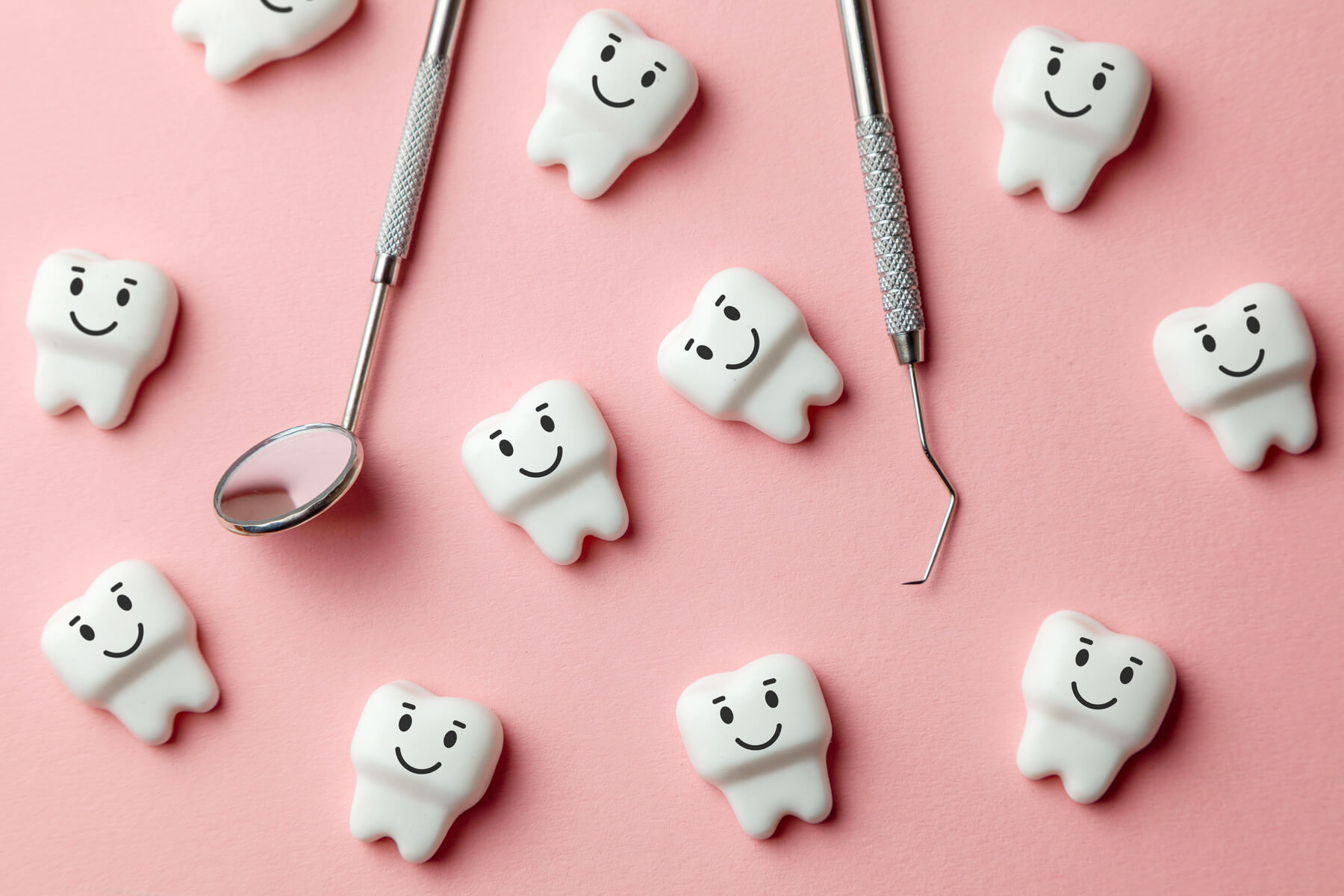 Your Family's Gateway to Exceptional Dental Care in Morristown
Welcome to Rangel Dental, your trusted destination for family dental care in Morristown, NJ. Led by experienced and compassionate dentists Dr. Lisa Rangel and Dr. Meha Sheth, our practice ensures your first visit is a comfortable and pleasant experience. We are committed to guiding you through the process, utilizing state-of-the-art treatment facilities, providing comprehensive examinations, and crafting personalized treatment plans to meet your unique needs. Discover how Rangel Dental is your partner in achieving optimal oral health and a radiant smile.
A Warm Welcome to Rangel Dental
As you step into Rangel Dental, your Morristown, New Jersey, dentist, you'll immediately feel the warmth of our inviting atmosphere. Our dedicated team of friendly professionals is here to welcome you with open arms. We understand that visiting the dentist can be a source of anxiety for many, so we strive to make your first visit a welcoming and comfortable experience for you and your family.
Guidance Through the Process
At Rangel Dental, we prioritize your comfort and understanding. Our highly skilled dental team will guide you through every step of your first dental visit, taking the time to explain each process in detail. We are committed to making you feel at ease, so please don't hesitate to ask questions or share concerns. Your peace of mind is our priority.
State-of-the-Art Treatment Facilities
Accompanied by our expert dental hygienist, you'll be escorted to our state-of-the-art treatment area, equipped with cutting-edge dental technology. Our advanced tools and equipment mirror our commitment to providing top-tier care. Rest assured that you'll receive modern dentistry's most effective and pain-free treatments. We invest in the latest technology to ensure the best outcomes for you and your family.
Comprehensive Examination and Personalized Treatment Plan
Our skilled dentists will conduct a comprehensive examination to assess your oral health during your initial visit. This examination lets us examine your dental history and identify any existing issues. By closely looking at your teeth, gums, and soft tissues, we can spot signs of decay, gum disease, or other concerns. X-rays may also be taken for a detailed view of your oral structures.
Based on the findings from the examination, our dentists will engage in a transparent conversation with you, presenting the results in an understandable manner. Open communication is highly valued, and we encourage you to voice your questions and concerns. Collaboratively, we will craft a personalized treatment plan designed to meet your unique needs and goals. Your input is invaluable in tailoring your treatment plan to your specific requirements.
Comprehensive Dental Services
At Rangel Dental, we take pride in offering extensive dental services tailored to your unique needs. From preventive care, including dental cleanings and thorough examinations, to advanced treatments like fillings, crowns, and dental implants, we possess the expertise to revitalize and enhance your smile. Our cosmetic dentistry solutions, spanning teeth whitening, veneers, and orthodontics, are at your disposal to help you attain the smile you've always envisioned. We're your one-stop destination for all your family's dental needs.
Home Care Instructions for Optimal Oral Health
Before leaving our practice, we will provide personalized instructions on maintaining excellent oral hygiene at home. Our dental team will demonstrate proper brushing and flossing techniques and recommend any supplementary oral care products that might benefit you. Preventive care is pivotal in safeguarding a radiant smile, and together, we will design a customized home care regimen. We want to empower you with the knowledge and tools to maintain your family's oral health between visits.
Cultivating a Lasting Relationship
Your initial visit to Rangel Dental is just the beginning of our enduring journey together. We are deeply committed to nurturing a long-lasting bond with you and your family, delivering exceptional dental care at every juncture. Our compassionate team is dedicated to ensuring your comfort during each visit as we work together to achieve optimal oral health and a lovely smile. We understand the importance of continuity in dental care and aim to be your trusted partner for years.
Choose Rangel Dental as Your Morristown Dentist
If you're seeking a Morristown dentist that places a premium on your family's comfort and provides a wide range of comprehensive dental services, look no further than Rangel Dental. Book your first dental visit with us today and experience the transformative difference we can make on your oral health journey. We eagerly anticipate the opportunity to welcome you and your family to our practice and bestow upon you the exceptional care you deserve. Your family's oral health and beautiful smiles are our top priority, and we're here to serve you with compassion, expertise, and a commitment to excellence.
Make your family's oral health a priority, and choose Rangel Dental for your first visit to a Morristown dentist. We're here to provide you and your family with the exceptional dental care you deserve. Contact us today to schedule your appointment and embark on the journey to optimal oral health and a beautiful smile.